The sea is cross. Great pleats of teal green rear up then fan into bone-white froth like a Tudor ruff. I'm not sure why, perhaps it's because we missed out on a day's swimming yesterday, but we venture in, one tentative step at a time, dragged forward by the underwater current yet held back by ferocious white horses. Seaweed clings to our calves - the water is a sticky cobweb of reeds and seagrass, all captured during the freak Mediterranean cyclone that hit yesterday. If the sea looks excited, the golden fishing village of Donnalucata in southeastern Sicily, where we are staying, looks unflustered. This honeycomb of cubic fishermen's must have wild Mediterranean storms down pat.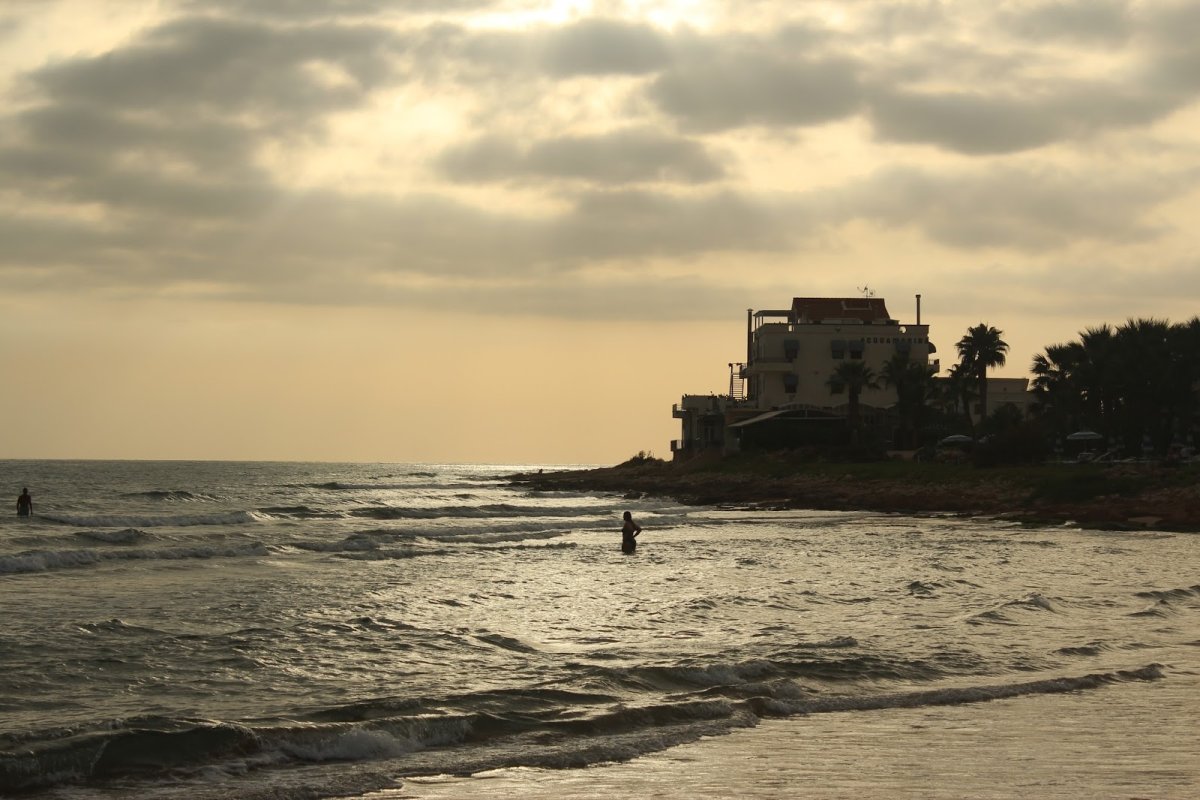 We have been on the Italian island for a few days, enjoying warm weather and lazy afternoons at the beach. Our apartment (Pitagora by Case Vacanze Pomelia - look it up if you fancy an inexpensive treat for two) is a dream, with a terrace larger than the living space itself, fronted by translucent panels onto the aquamarine sea. Its advertisement reads that it is 10 metres from the beach. I feel like I could reach out and touch the sand.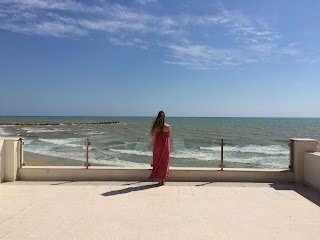 Donnalucata is perfectly traditional. There are no intrusive resort high-rises; instead, there's a fish marketselling daily local catch – mainly swordfish, utterly delicious, but apparently you have to watch how much you eat due to the high mercury content. Apparently the only times the fish is not fresh is when the weather has been too bad for the boats to go out. There are fruit sellers too, in little vans stacked up with aubergines, melons, peaches, limes and figs. The landscape is unexpectedly green – a cross-stitch of olive groves, meadows punctuated by lime and Indian fig trees, and a raft of Opuntia cacti dangling "prickly pears". Coastal reeds are intercepted by colourful blooms like bougainvillea.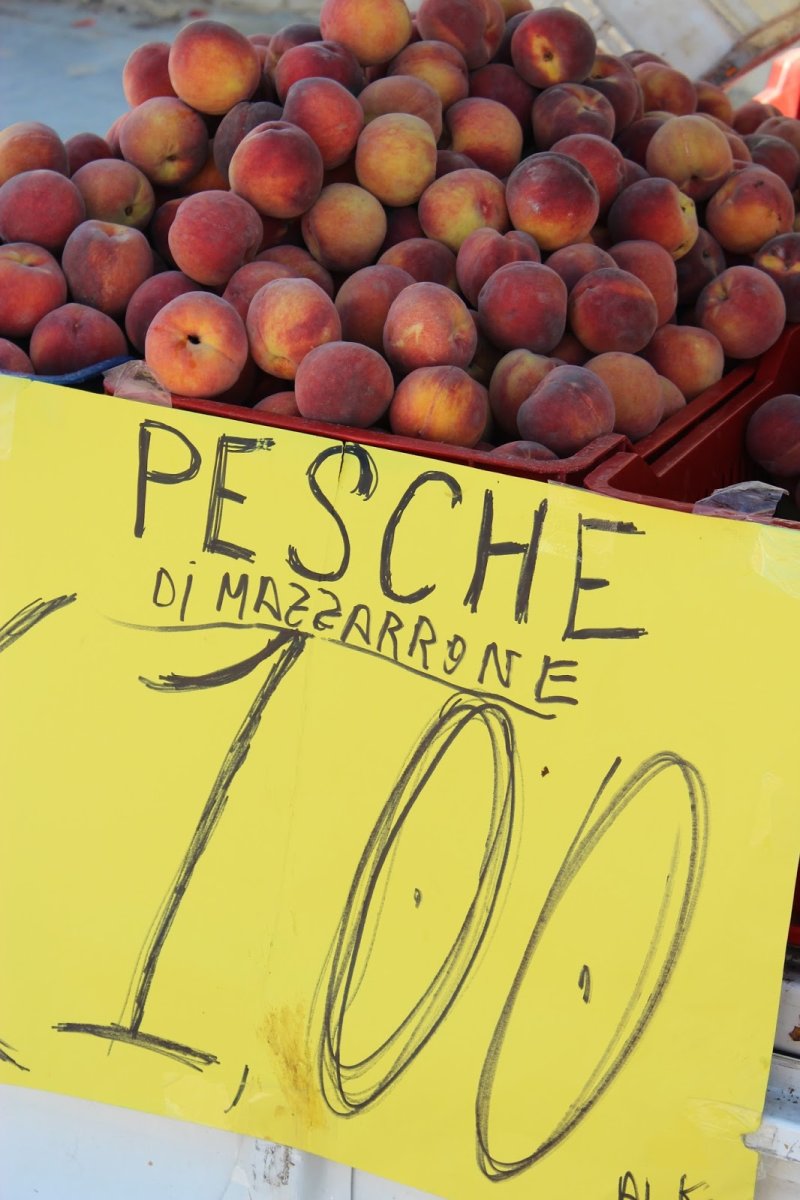 It's perhaps not surprising that we don't venture far during our week in Donnalucata. Beach days are all we want. The sand is visible under the clear water almost as far as the eye can see, so it's shallow, and ideal for wallowing like a hippo. On the shore, young play with old and locals bathe side by side with tourists – several times we watch and marvel at wedding photos being taken on the beach. Glamour and sand.

We drag ourselves away from time to time. A favourite spot is the windswept beach of Sampieri - a buttery fan of sand bookended by a disused brick factory and a pretty village of lemon-coloured houses with forest green shutters. Another day we drive to Syracuse, a historic city with Ancient Greek ruins, Baroque piazzas and medieval lanes. Sadly, it's the day the storm hits, and Italy is not like the UK, which is more used to operating in wet weather than not. When it rains in Sicily, everything shuts down. We find ourselves indoors watching a dire 3D "recreation" of the city during Ancient Greek times. It's too wet o do anything else.

A more fulfilling history fix comes courtesy of Ragusa, a beautifully preserved Baroque town that straddles two sides of a gorge. It's made up of two parts - Ragusa Superiore, which sits atop the hill in an organised grid of straight streets, and Ragusa Ibla. Further down the hillside, the latter collapsed after a major earthquake in 1693 and was later rebuilt on the same spot. It's like a film set waiting to be used: russet and lemon-coloured facades stacked atop one another – it's impossible to say whether the city planners started at the top or bottom. There are churches on every corner, but sadly nothing much of Sicilian life - not many people live there now.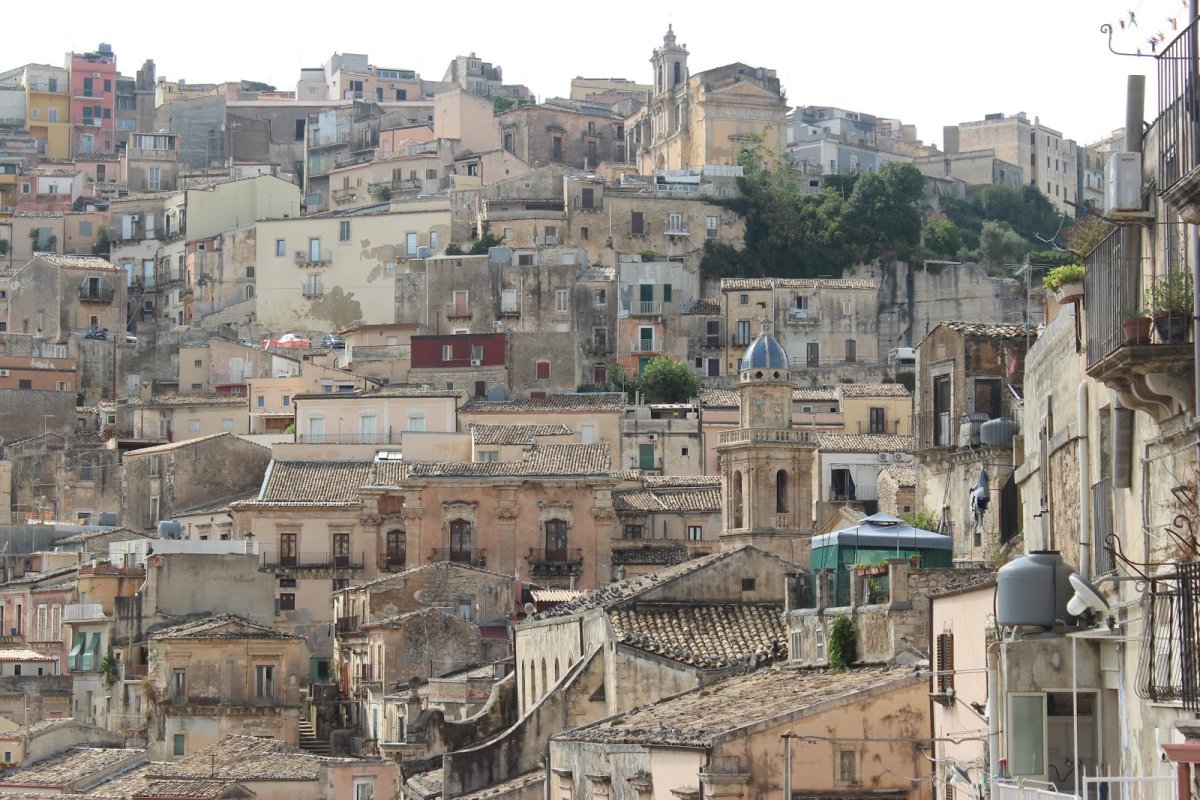 We bid adieu to Donnalucata with lunch right on the sea, at Aquamarina, a hotel and restaurant that specialises in mariner cuisine. I enjoy melt-in-the-mouth sea bass that must have been swimming in the Med that morning and I think about how many negative stories I've read about Sicily, as a flawed beauty. What I've found is a culturally fascinating place where the welcome is warm and the scenery soothing.