To gaze upon a Swiss wildflowers meadow, where petals of sunrise yellow, magenta, sky blue, bright blue, purple and white dance and flutter, is to be at once dazzled and mesmerised. Spring is my favourite season in the Alps, and here I've rounded up some of my favourite sustainable destinations to visit this season. After all, with a train rushing silently through the country every 12 minutes and 30-per-cent forest coverage, Switzerland has sustainable travel down pat.
An electricity-free valley: Valle Bavona, Ticino
Arriving in this steep, narrow and largely electricity-free valley makes you think you have travelled in time. Maybe it was while you were sitting on the empty yellow Post bus that drove you up here from Vallemaggia, Locarno. Apart from one of its 12 hamlets, the 12-km-long valley is not connected to the national grid. Foroglio is the prettiest spot: a collection of 16th-century stone huts with steel-grey rooftops that peek out onto the Foroglio Falls, tumbling like Rapunzel's hair down a 130-metre cliff. The valley is so steep that just 1.5% of its surface area is inhabitable. Since 1500, the first Sunday in May has marked the 'Processione di Gannariente', when families make their official procession into the valley for the summer, singing and praying for it to be a good season. Covid might of course put paid to that this year. Go later in the spring for the loveliest flowers – winter tends to hang around in this hostile climate.
Find out more.
Ice-battery-powered hotel: Hotel Valsana, Arosa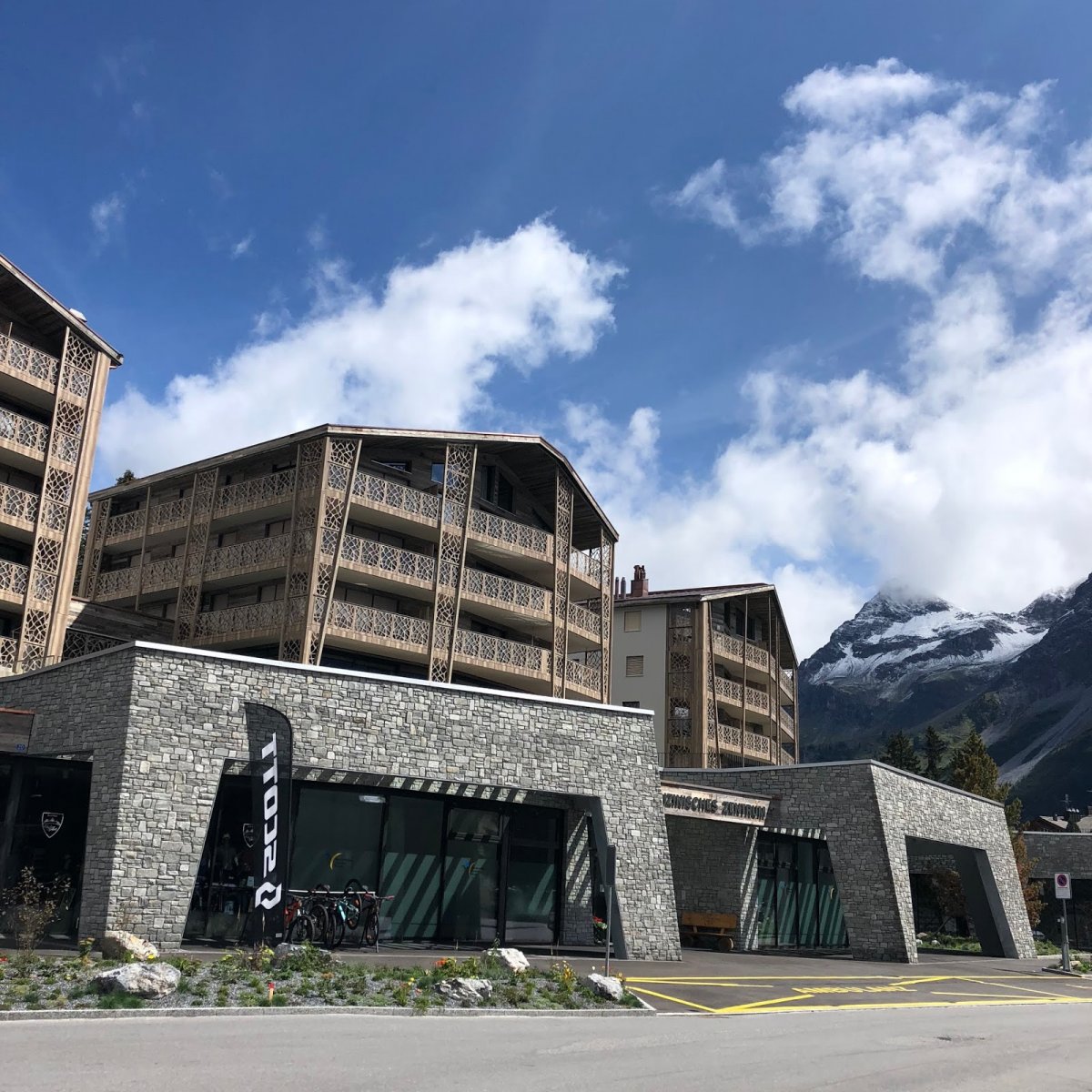 Hotel Valsana Arosa is a superbly eco friendly and eclectic four-star superior in Arosa at the top of the Schanfigg valley in eastern Switzerland. Aztec blankets are thrown over industrial chic furnishings, William Morris-upholstered armchairs snuggle up beside leather sofas and beds are so irresistible you never want to climb out of them. Heating is provided by geothermal probes and an ice battery to minimise CO2 emissions. From some of the balconies you can see the lake, and it's just a short walk to the Weisshorn cable car (travel is free with the Arosa card given to all guests). At the mid-station you'll find the Arosa Bärenland bear sanctuary, which rescues bears from across Europe. There's also chalky moorland where some of Europe's most poisonous flowers grow – beware of aconite, a deceptively beautiful blue bloom – and the two Praetschseen lakes, reached by woodland paths foraged by black squirrels.
Read the review.
Switzerland's only national park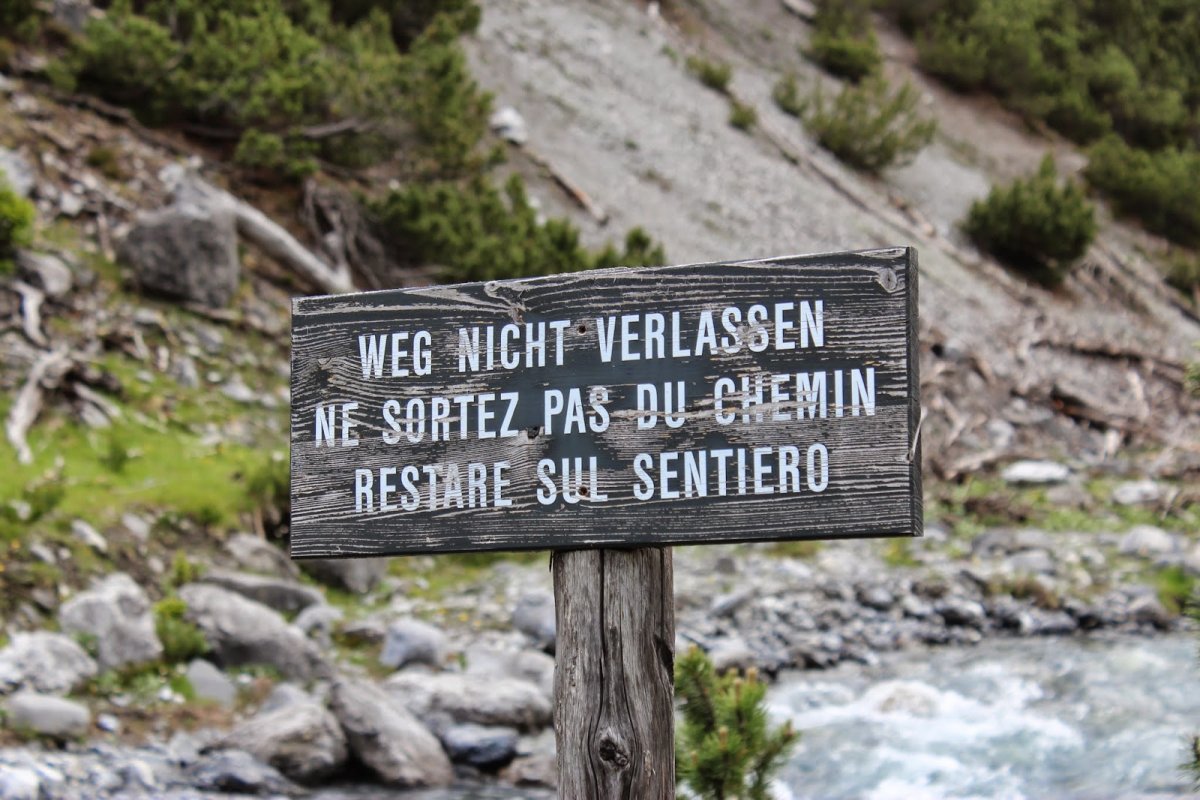 The Swiss National Park is the oldest of its kind in Europe. It was founded on 1st August 1914 by a group of naturalists to protect an area of the Alps from the onset of touristic development. That it has done and more. Walk up from Zernez into larch and pine woodland, where any fallen tree trunks are left to decompose. There's a magical sense of being in untouched nature, with no ski infrastructure humming nearby. You'll hear nutcrackers crying to warn their friends of your presence, and maybe see chamois grazing in meadows high above. In Val Cluozza, framed by the inhospitable and imposing 'Devil's peak', dinosaur footprints have been found. Stay at rustic Chamanna Cluozza – a wooden hut that predates the park (no building is allowed there now). It's simple, with no hot water or showers, but you can't beat waking up in woodland to watch red deer grazing.
Read more.
Camp and e-bike
Switzerland is criss-crossed by e-bike trails, among them the Herzroute that travels through the Alpine foothills from Lausanne to Rorschach across 13 stages. There's a lovely route from Willisau to Langnau in Central Switzerland, which includes gourmet pitstops, but one of my favourite rides took place while staying in a chipboard hut at TCS Solothurn. We set off from the campsite beneath blazing sunshine, riding into a warm headwind. On an ordinary bike it would have been hell. On these so-called "Flyers", manufactured in the rural landscape near Bern, it was effortless. We stopped at little village Altreu, where there is a stork sanctuary, and watched some of these lumbering birds taking of, before our route took us to Büren, a medieval town on the river. Here, we enjoyed ice cream and listened to the notes of a saxophone drifting down on the wind from a local wedding.
Read more